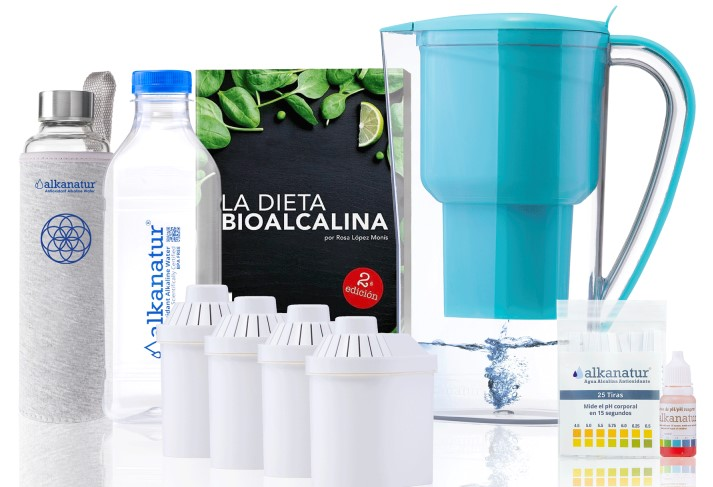 Alkanatur - Experts in Alkaline Antioxidant Water
Made in Spain. Alkanatur are a team of passionate individuals dedicated to promoting healthy hydration through our top-quality alkaline antioxidant pitchers. Their mission is to provide customers with the best water possible, infused with essential minerals and antioxidants that help balance the body's pH levels and support optimal health and well-being.
Alkanatur takes pride in our commitment to quality and safety, ensuring that products are made with the highest standards and undergo rigorous testing to meet our customers' needs. Alkanatur believes that everyone deserves access to healthy, clean water, and the state-of-the-art pitcher provides an easy and cost-effective way to enjoy the benefits of alkaline water.
Save

0

%

Save %

Original price

$99.00

-

Original price

$99.00

This Shower filter has an extra pre-filter to remove impurity and protect the actual filter from damage Filter is free from highly toxic calcium s...

View full details

Original price

$99.00

-

Original price

$99.00

Save

0

%

Save %

Original price

$98.90

-

Original price

$98.90

The only Alkalizing Pitcher 100% made in Spain - the only pitcher in the market to have the certification UNE 149101: 2015 standard * analyzed by ...

View full details

Original price

$98.90

-

Original price

$98.90