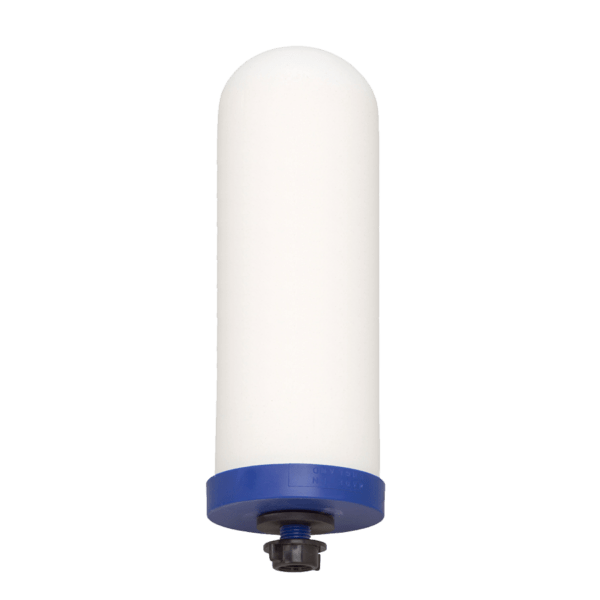 ProOne G2.0 - 9″ Filter Element
Save

0

%
Save %
Original price
$110.00
-
Original price
$110.00
The ProOne® G2.0 filter is ideal for use with most water sources including lakes, rivers, streams, ponds, rain and tap water. 
Now here's why the ProOne® G2.0 is technically advanced over other gravity water filter elements:
Features and Specifications:
You don't need to prime the ProOne® G2.0 filter - It doesn't make sense – if you're trying to filter out contaminants in your water, why use contaminated water to prime your filters
There's no need to buy any additional device to prime your filters
Fluoride, arsenic and other heavy metals are reduced/removed by a process called adsorption using a specially formulated carbon based granular media inside the ProOne® G2.0, not alumina as used by other manufacturers in their add-on filters.
The ProOne® G2.0 is silver infused which helps prevent the growth of bacteria
Engineered to maintain its structural integrity and uses the most advanced materials to prevent any potential base separation
Sized at 2.75" diameter rather than 2" as with other brands of gravity filters for maximum performance
Leaves good minerals, including calcium, in water
G2.0 - 9"
Fits ProOne® Big+ & King

 
Compatible with competitor systems For daily use

Recommended Replacement: 6 months or 1200 Gallons
The new ProOne® G2.0 "ALL-IN-ONE" CONTAMINANTS & FLUORIDE GRAVITY WATER FILTER combines silver infused white ceramic with new ProSorb™ granular activated carbon based media. In addition to primary contaminants, only the ProOne® G2.0  pair filter element helps reduce or remove heavy metals, fluoride, pesticides, herbicides, chloramines, bacteria, pharmaceuticals and more. The ProOne® G2.0 pair filter is easy to install, use and clean - no priming required and no additional add-on filters necessary to remove fluoride. The ProOne® G2.0 "ALL-IN-ONE" CONTAMINANTS & FLUORIDE GRAVITY WATER FILTER has been tested to meet NSF/ANSI standards 42 & 53 and NSF/ANSI Protocol P231.